NIAAA National Initiative & Assistance Network Fundraiser
The National Interscholastic Athletic Administrators Association has selected this initiative to help benefit the men and woman of the Wounded Warrior Project. Our goal is to raise $5 per association member in each state, with a goal of $56,740.00 nationally. Please help us achieve our Goal.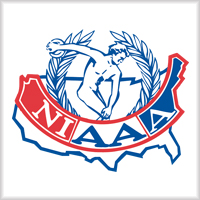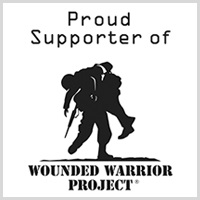 See your state goal here!

WWP offers 20 holistic programs to wounded service members and their caregivers completely free of charge and 100% of the funds raised through the this event go directly to Wounded Warrior Project to help fuel these programs.
Please join our effort and give what you can by donating through our page. Click the donate button at the top and enter the amount you are able to give. Thank you in advance for your support!
Donors
Ohio IAAA

$2,275.00

33 days ago

Missouri Interscholastic Athletic Administ...

$530.00

38 days ago

Iowa High School Athletic Directors Associ...

$1,500.00

45 days ago

Directors of Athletics Association of New ...

$375.00

46 days ago

VSADA Hingston

$450.00

46 days ago

MIAAA

$150.00

47 days ago

Nebraska State Interscholastic Athletic Ad...

$1,040.00

49 days ago

Don Bales

$25.00

52 days ago

NH Athletic Directors Association D2, D3, D4

$300.00

53 days ago

Fred & Cindy Balsamo

$50.00

54 days ago

VIAAA

$105.00

60 days ago

VIAAA

$410.00

60 days ago

Delaware Association of Athletic Directors...

$340.00

60 days ago

Wisconsin Athletic Directors Association

$800.00

66 days ago

Ryan Frost

$5.00

75 days ago

Naugatuck Valley League - Connecticut

$200.00

75 days ago

Sheri Stice

$50.00

76 days ago

Jamie Tallman

$400.00

81 days ago

Oklahoma Interscholastic Athletic Administ...

$1,000.00

82 days ago

New Mexico Athletic Directors Association

$220.00

82 days ago

NH Athletic Directors Association - Divisi...

$100.00

82 days ago

North Dakota Interscholastic AAA Jungling

$1,000.00

84 days ago

Anonymous

$100.00

105 days ago

Connecticut Association of Athletic Direct...

$305.00

108 days ago

VIAAA

$125.00

110 days ago

California State Athletic Directors (CSADA)

$1,000.00

120 days ago

Joni Pabst

$435.00

124 days ago

Len McKnatt

$10.00

142 days ago

Anonymous

$25.00

144 days ago

Joni and Eric Pabst

$50.00

147 days ago

Mike and Brenda Blackburn

$50.00

151 days ago

Florida Interscholastic Athletic Administr...

$1,674.00

171 days ago

VIAAA

$155.00

172 days ago

Tennessee Interscholastic Athletic Adminis...

$250.00

174 days ago

NH Athletic Directors Association

$278.00

181 days ago

Patty Lamar

$50.00

191 days ago

Georgia Athletic Directors Assocaition

$245.00

196 days ago

John Woods

$1,606.00

201 days ago

Edward Paola

$25.00

218 days ago

Paul Lefever

$25.00

221 days ago

Wendy Malich

$25.00

222 days ago

WSSAAA

$250.00

235 days ago

Maine Interscholastic Athletic Directors A...

$500.00

243 days ago

Joe and Dawn Sutherland

$50.00

243 days ago

NDIAAA, Kidder County FCCLA, Kidder County...

$1,761.66

247 days ago

Phil & Paula Rison

$50.00

249 days ago

Bergen County Directors of Athletics Assoc...

$300.00

253 days ago

KIAAA

$1,010.00

254 days ago

New York Stae Athletic Administrators Asso...

$250.00

255 days ago

Mo Abdelaziz41

$5.00

256 days ago

Jennifer Fleury

$25.00

256 days ago

Jolinda Lucas

$15.00

256 days ago

Sharon Hughes

$25.00

256 days ago

Maryland State Athletic Directors Associat...

$750.00

256 days ago

VIAAA

$130.00

257 days ago

Berkshire League

$100.00

257 days ago

Danielle Scavone

$100.00

259 days ago

VIAAA

$215.00

264 days ago

Iowa High School Athletic Directors Associ...

$846.00

267 days ago

Richard Barton

$10.00

271 days ago

Edward Chisholm

$50.00

271 days ago

Massachusetts Secondary Schools Athletic D...

$1,000.00

273 days ago

Thsada Dowling

$525.00

278 days ago

SDIAAA

$2,500.00

282 days ago

Idaho Athletic Administrators Assoc.

$200.00

288 days ago

Iowa High School Athletic Directors Associ...

$25.00

298 days ago

Edwin Quarles

$5.00

299 days ago

Kevin Pitts

$5.00

299 days ago

Karen Kalhoefer

$5.00

299 days ago

Connecticut Association of Athletic Direct...

$2,125.00

300 days ago

Aaron Stecker

$25.00

302 days ago

VIAAA

$397.00

303 days ago

South Carolina Athletic Administrators Ass...

$2,400.00

303 days ago

Anonymous

$25.00

310 days ago

RIIAAA

$425.00

310 days ago

Nevada Athletic Directors Association

$95.00

311 days ago

Michael Millen

$25.00

312 days ago

Lincoln High School

$481.37

317 days ago

Regina Quintero Nevada Athletic Directors...

$25.00

318 days ago

Shenoa Davis

$5.00

320 days ago

VIAAA

$165.00

320 days ago

Don Miller

$20.00

323 days ago

West Virginia Athletic Directors Association

$250.00

331 days ago

Brad Rex

$25.00

340 days ago

Mike Bakker

$25.00

344 days ago

Don/WVADA

$50.00

351 days ago

Anonymous

$25.00

353 days ago

Iowa High School Athletic Dir. Assoc. (IHS...

$100.00

358 days ago

Arizona Interscholastic Athletic Administr...

$1,205.00

358 days ago

Connecticut Association of Athletic Direct...

$1,240.00

359 days ago
Event
PS One-of-a-Kind Fundraiser