---
AN INSPIRATIONAL RIDE
Here's an exclusive chance to show your support for wounded warriors by riding alongside them in Soldier Ride 2018.
Only two rides nationally are open for civilian participation so grab a spot while you can!
100% of the money Soldier Ride raises goes to help warriors combat stress recovery, job training and counseling, adaptive sports programs, and more.
Wounded Warrior Project has helped over 100,000 veterans with proven life-changing programs.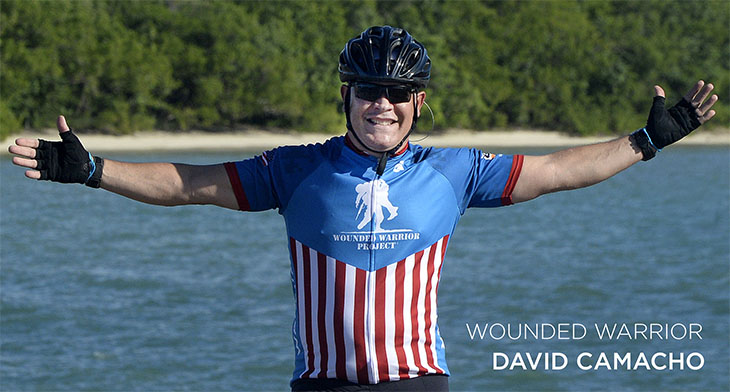 "Soldier Ride is one of the best programs I have ever done with Wounded Warrior Project. It was a challenge for me the first time, but I made it.
I have discovered the cure for my depression, PTSD, and other health issues. Cycling helps me relax and see personal issues in a different way.
Now I'm very active, participating in monthly cycling events with other veterans and civilians. Thanks to Wounded Warrior Project and the Soldier Ride program, I'm a new person."

EVENT INFORMATION

Celebrate the summer vibes of the Hamptons while supporting wounded warriors. Get ready to cruise along stretches of beach, waterfronts, and an interior of farmland, towns, and villages with 18th-century shingle buildings and estates hidden behind tall boxwood hedges.
When you join this ride, you witness how you can help heal the warriors and support their caregivers riding alongside you.
There is music, food and a summertime atmosphere only found in the Hamptons. Show your support for this nations wounded warriors than by registering to ride, fundraise and support during the 2018 Soldier Ride.

On the day of the ride, make sure to bring your bicycle, helmet, and water bottle(s).
Download the Community Walk route map.
Download the 25 mile & 60 mile ride map route.
Download and read the safety pamphlet. You are responsible to know the rules of the road.
Transportation will be provided via shuttle bus back to the starting location.


Schedule of Events
7:00 AM
Community ride registration and packet pick-up
8:30 AM
Opening Ceremony at Amagansett Farm
9:00 AM
Soldier Ride begins at Amagansett Farm and registration and packet-pick up opens for Sag Harbor 5K Walk at Marine Park
11:00 AM
Lap of Heroes and 5K Walk begin at Marine Park (walkers will begin once cyclists depart)
Post-Ride
Community picnic
Q: What does the registration fee include?
A: Event Day Festivities, a Bib Number, and lunch.
Q: What is NOT included in the registration fee?
A: A Soldier Ride tee. All riders must raise $35 or more to quality for a t-shirt.
Q: Can I register the day of the event?
A: Yes. Event day registration is $50, and can be paid via: cash, credit, or check.
Q: Are there any promotions?
A: Email
WWP Signature Events
if you are: Active duty military An active duty military family A student Want to start/join a team